We take protecting your health seriously - COVID-19 Policy and Prevention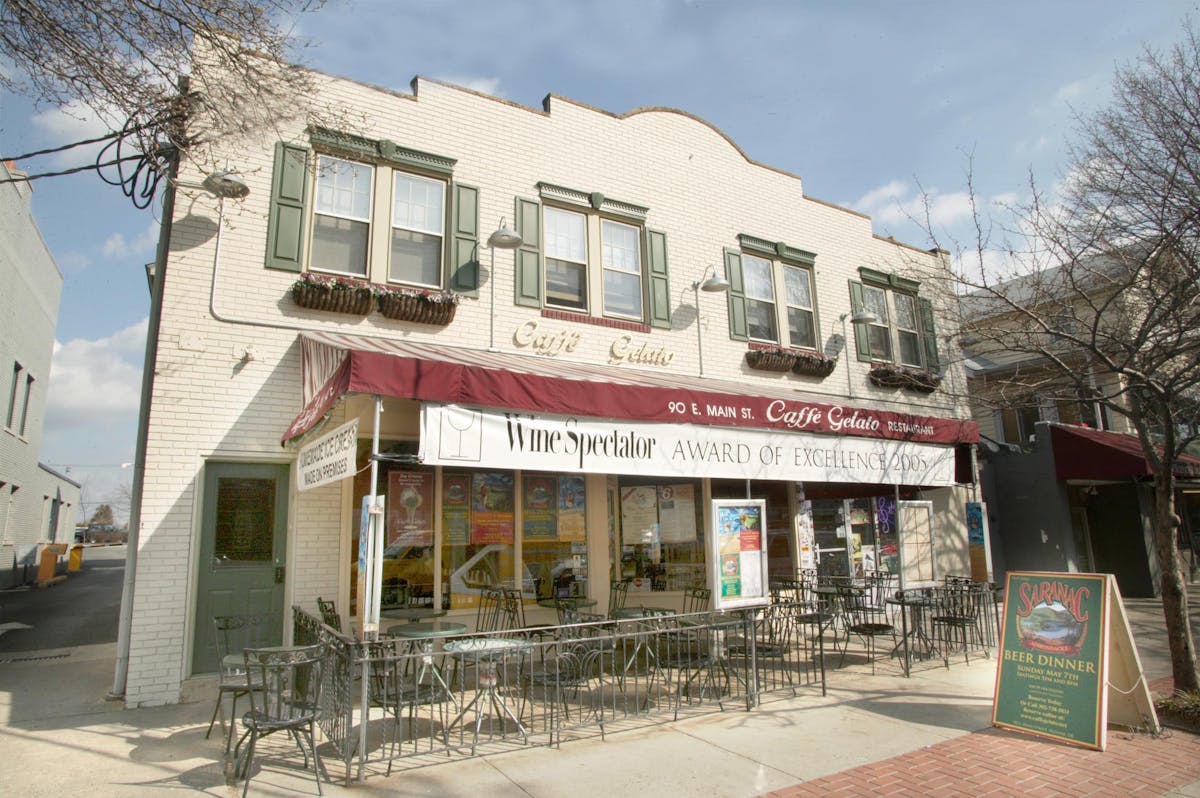 COVID-19 Policy and Prevention
Caffé Gelato Restaurant, Catering and Events
Dear Guests and Delaware Community,
The health and well being of our guests, staff and families is our primary focus.
Caffé Gelato is closely monitoring developments with respect to COVID-19 and is taking the situation very seriously. Caffé Gelato now uses a hand scanner/analyzer that checks with 99% sensitivity and 100% specificity the cleanliness of the hands of each Caffé Gelato staff member before work, at each change of station, and at the end of each shift. The scanner uses light based spectroscopy to ensure clean hands. Caffé Gelato staff is reminded daily to frequently wash hands. And our team is continuously wiping down all surfaces, including doors, handles, counters, menus and tables.
In addition to asking any team member who is feeling unwell to stay home from work, Caffé Gelato is now taking daily temperatures of all staff to ensure no fever is present. A staff member with a high temperature will not be permitted to work and will be asked to get medical attention at Christiana Care. A staff member with any cough will not be permitted to work. Staff members must also complete a status form daily to affirm that they are not feeling any flu-like symptoms or any symptoms of COVID-19 and that no family member or anyone else in their close contact has shown symptoms of the flu or COVID-19.
Caffé Gelato is committed to following all State of Delaware Health Department, Centers for Disease Control (CDC), and World Health Organization (WHO) guidelines. Caffé Gelato continuously monitors the evolving guidance from the State of Delaware, the CDC, and WHO as well as information provided by federal and local governments as well as the University of Delaware.
Caffé Gelato has a team responsible for coordinating prevention efforts and that acts as the central communication source about COVID-19 for the restaurant and all events and catering. The Caffé Gelato team is also available to communicate to guests, catering clients and vendors as needed. Please contact Ryan German at 302-420-6301 with any questions.
Caffé Gelato posts regularly on the internal Caffé Gelato staff scheduling app to help employees stay current on best practices and decisions the restaurant has made as the situation evolves. Caffé Gelato is also conducting internal team meetings and conference calls with clients to underscore the importance of the issue.
Caffé Gelato is prepared to continue safely serving at our restaurant location on Main Street in Newark and for any meeting or catering request. If you do not wish to dine-out or you would prefer to stay in, we are able to deliver to your home. Catering orders can be packed individually rather than in large trays if requested. Please visit www.caffegelato.com or call for more information regarding our meal subscription service for pick-up or delivery.
Sincerely,
Ryan and Caffe Gelato Family