How to: Be successful in Life & Business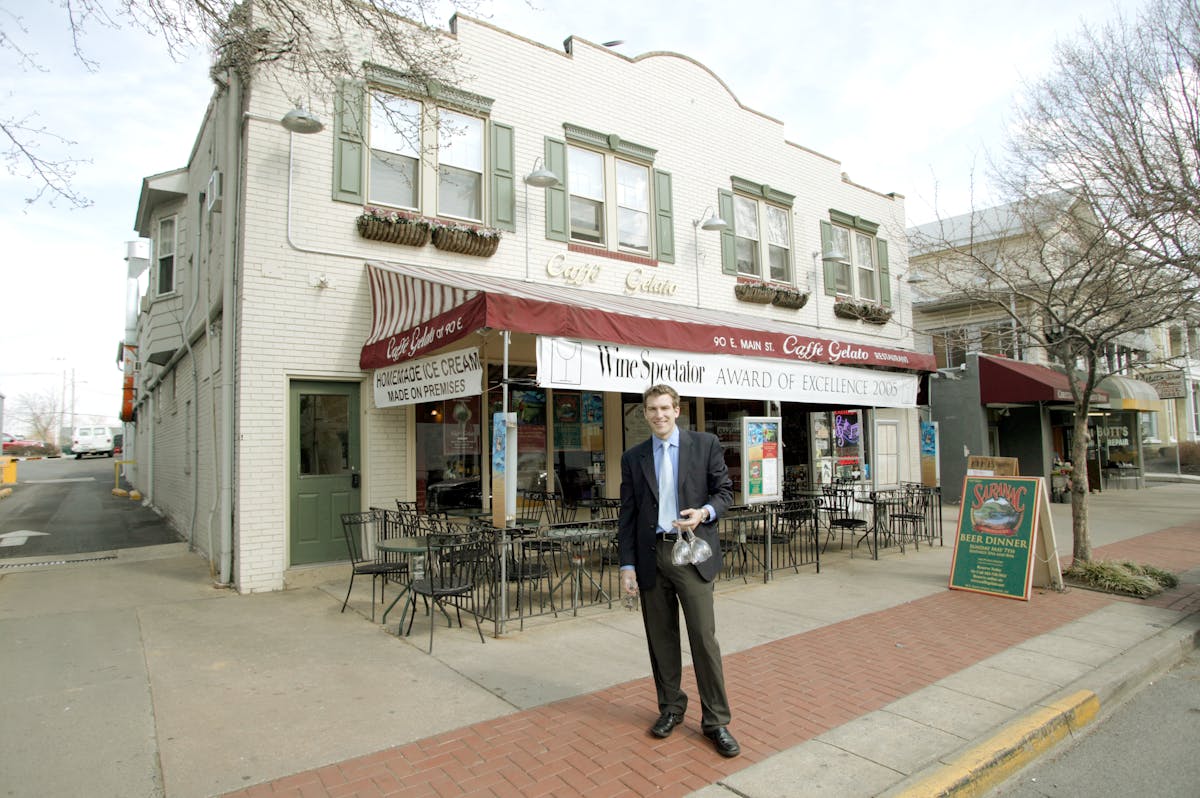 2019-06-13
A profile on Ryan German, the face of Caffé Gelato
Balancing work and family can be tough, especially keeping kids busy while they are out of school for the summer. We think that no one does this best than one of our own, owner Ryan German. German opened Caffé Gelato in 2000 after a life-changing experience studying abroad in Spain and Italy during his college days. These days, our newly-renovated restaurant is a Main Street hub for lunches and dinners, our full-service catering has business all over the tri-state area, and Ryan has welcomed three children (ages 2, 4, and 6) with his wife, Shannon.
German: "It was junior year in college when I decided I really wanted to make ice cream for a living. I thought making ice cream would be one of the best jobs in the world." With his parents as co-signers, Ryan settled on a small business loan in February 2000. Next, he and his family renovated an older building and opened the doors of his restaurant that April. And the University of Delaware grad wound up making one of the best ice creams in the country. Caffé Gelato is listed among ice cream hot spots in the book "Everybody Loves Ice Cream: The Whole Scoop on America's Favorite Treat."
German's work starts at home where he believes it's the man's task to perform the traditional duties of keeping up the house alongside his wife. When it comes to spending time with his children, he believes the best way to do that is to disconnect from technology. "I prefer no interruptions that way my kids see how important family is in a busy life." While you can typically find Ryan taking calls for his thriving business during the work day, as soon as he sees his kids, his attention becomes focused on them.
Ryan knew that he was in the right business when he realized "at work we can accommodate families with young children, and I try to make sure there is everything they need to enjoy their visit." The restaurant offers a kid's menu where all meals include a cup of gelato, so all kids get to try what makes the restaurant so special. German's kids love creating new flavors of gelato, even when they don't make that much sense. The kids favorite food from the restaurant though? Tortellini with Parma Rosa. "I am trying to get them to try different dishes but that one always comes out as their favorite."
The family's father's Day tradition? The St. Anthony's Italian Festival. Caffé Gelato started at Café Nona Strada selling their house-made gelato in 2002. A few years later, they moved to a stand on Scott St., followed by heading the seafood café. This year, Caffé Gelato has their gelato stand featured in the Scott St. food court as well as Café Antonian, which features the popular new menu item: Wood-Fired Pizza.
Ryan looks forward to many more successful years in business and maybe even a successor in one of his children!