Caffe Gelato Blog: Dual Pianos – The Legacies of Elton John and Billy Joel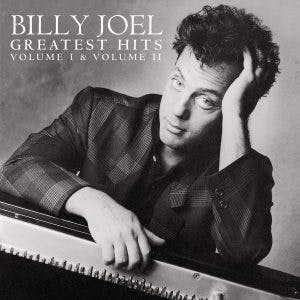 2019-02-19
"If you are not doing what you love, you are wasting your time." – Billy Joel
Elton John and Billy Joel are some of the greatest pianists of our generation – "New York State of Mind," "Believe," and "Rocket Man" are just a few fan favorites. It's hard to resist the smooth stylings of "Candle in the Wind" and the lyrical genius of "We Didn't Start the Fire." Each singer made a massive impact on two different genres of music. But while their styles may be different, their love for music is something we all share!
Born in Pinner, Middlesex in 1947, Elton John was immediately brought in to the music scene. His dad was a military trumpet player, and both of his parents bought a ton of records from the 1950s. He started playing piano at the age three (!) and got a scholarship to the Royal Academy of Music. After forming the band "Bluesology" in the early 60s, he started touring with famous R&B musicians, eventually making his way over here to the U.S. His work crossed over multiple musical genres, from dance to "piano rock." By the late 1980s, Sir Elton John was a rockstar. Best known for his Oscar-winning ballads in The Lion King, he later went on to win a Kennedy Center Honor in 2004.
Across the pond, Billy Joel was making waves in a very different way. Born in New York City in 1949, he represented the American experience from the start. Like Elton John, he started piano at a very early age, becoming a pro by age 16. His biggest dream was to become a performer – he practiced constantly and showed off his talent with hits like "Piano Man" and "Uptown Girl." Playing across multiple genres like pop, blues, and jazz, he began winning Grammies and becoming a household name. He's sold over 150 million records in his lifetime!
Both musicians have emphasized the importance of music and how it helps us connect with others. If you and you're friends are itching to listen to both, join Caffe Gelato this Sunday, February 24th for our Dual Pianos Dinner! Starting at 6pm, you can feast on a 6-course dinner while jamming out to classic Elton John and Billy Joel songs. Call (302) 533-0201 to sign up, or register online at caffegelato.net/special_events/dual-pianos-dinner-elton-john-billy-joel. Come on out on Sunday night and enjoy some great music!