Holiday Catering 2020 (12-19-2020)
December 02, 2020 until December 21, 2020 05:30 PM
Reserve your Christmas Catering today!
Includes:
-- 9lb spiral ham with peppercorn glaze or 9lb roasted turkey breast
-- 30ct. homemade butternut squash and ricotta ravioli
served with a mushroom and sherry cream sauce
-- 2 quarts roasted baby red-skin potatoes
-- 2 quarts honey-and-sesame-glazed yams
-- 2 quarts roasted Brussels sprouts
-- 2 quarts green beans almondine
-- 2 quarts carrots
-- 2 quarts broccoli
-- 1 bowl of winter mix salad with candied pecans, crumbled feta,
dried cranberries and chopped apples with raspberry vinaigrette
-- 1 pint peppermint stick & 1 pint cinnamon gelato
-- 24ct. Christmas sugar cookies
Amounts above are for a Full order. Half orders are also available.
Order by Monday, December 21st @ 5pm
Call 302-738-5811 or order below.
FULL ORDER JUST $259 SERVES 8-10
HALF ORDER JUST $149 SERVES 4-5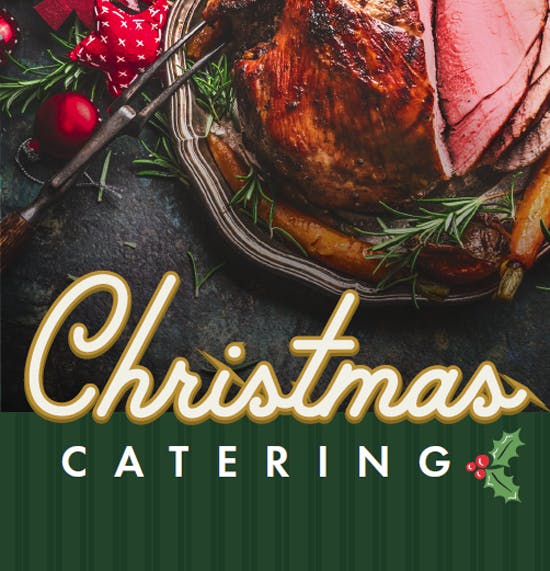 Order Online